Gloria Ishimwe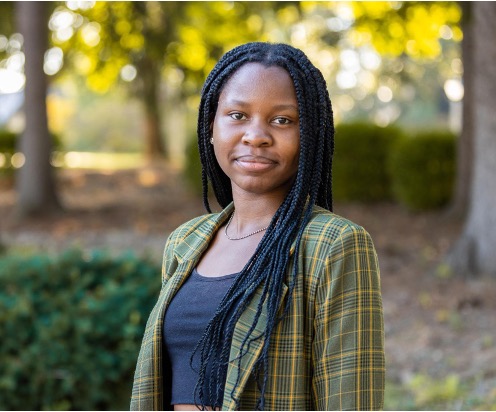 IPC Director
Hi, I'm Gloria Ishimwe! I am a junior double majoring in chemistry and sociology & anthropology from Kigali, Rwanda. Some of my hobbies include reading, listening to music, and watching new shows! On campus, I am a dining services student manager, an ambassador for the admissions team, and a member of the track team!
Malika Sako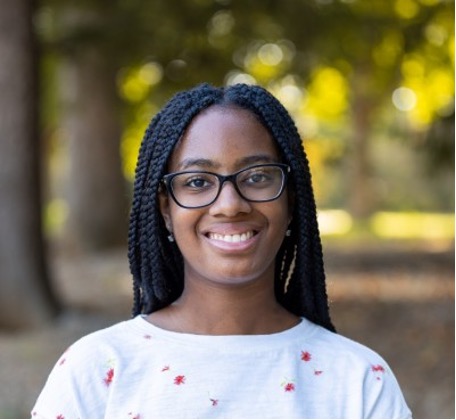 Volunteer
Hi! My name is Malika Sako, and I am helping out with this year's conference. I am a sophomore mathematics of finance and actuarial science major, and I am also preparing to apply to veterinary school after graduation. I'm from Ridgewood, New Jersey, and am also attending school in New Jersey. I enjoy cooking, knitting, spending time with my cats, and listening to music. I am a member of the cheerleading club on campus, and I also tutor kids after school and work part-time at an animal hospital.
Laura Mayo
Operations Manager
Hello, my name is Laura Mayo! I am a junior majoring in education from Fairbanks, Alaska. Some of my hobbies include cross country running, biking, being with animals, baking, and doing anything outdoors. On campus, I am active in the Christian Science Organization, Land Stewardship crew, and on the cross country and track teams.
Chris Ajuoga
Social Media and Public Relations Manager
I am a Kenyan-born rising junior majoring in mass communication and political science. Outside the classroom, I spend time with my camera, freezing precious moments in time. You can also find me writing for The Pilot, Principia's student-led newspaper. 
Dr. Sally Steindorf
Faculty Advisor
Dr. Sally Steindorf is faculty advisor for the International Perspectives Conference and the Chair of the Global Studies and Sociology & Anthropology Departments at Principia College. For her doctoral research, Dr. Sally Steindorf spent over a year in India looking at how rural women were impacted by what they were watching on television. This experience conducting research abroad, along with the holistic thinking emphasized in cultural anthropology, led Steindorf to Principia College's multidisciplinary Global Studies Program. Steindorf is interested in India and South Asia, gender studies, and issues related to refugees. She is also interested in global and multidisciplinary thinking and how best to integrate these elements into the curriculum at Principia College. Steindorf has led and co-led several Principia College study abroad programs to India and New Zealand.