The goal of Principia's International Perspective Conference is to enrich our college and the surrounding community by bringing in speakers from different parts of the world. Building bridges that transcend oceans and continents and lead to connections that create a unified global community. When individuals are given the opportunity to openly share their stories and experiences, peace and understanding are established.
HISTORY
In 1971, the Black Student Union established the foundation of the Pan-African Conference which is the "mother" conference of International Perspectives Conference. At that time in Principia's history, there were more African-American students than African students. The Conference, known as Pamoja (togetherness), was established to bring these two groups together. Pamoja was only held for two years, before being revived in 1998. Once again the Black Student Union felt a need for students on campus to better understand what is going on in Africa through the lens of understanding, love, and empathy. The Pan-African Conference has been held annually since 1998. Every year the Conference draws a diverse delegation and continues to inspire and uplift delegates as well as all members of the Principia campus and surrounding community. For fifteen years, from 1998-2013, Principia held a student-run Pan-African Conference focusing on issues of concern to the people of the African Diaspora and celebrating the African continent's rich cultural diversity.
Principia's Pan-African Conferences discussed issues of importance to the African continent annually. The themes included the following topics, among many others: 'Aftermath of wars in Africa: What are the challenges and lessons,' 'African women as pioneers of change,' and 'Ethnic conflict on the African continent.' With the rapid growth of globalization and the increased interconnectedness between nations from all parts of the globe, the need to broaden the scope of the conference was recognized. With this in mind, the Pan-African Conference (PAC) was transformed into the International Perspectives Conference (IPC) in 2014. The inaugural IPC was titled "At a Crossroads: Globalization and Culture." The International Perspectives Conference shall and will reflect the very purpose of the Pan-African Conference on a global scale.
PAST CONFERENCES
IPC 2021: Combating Gender Equality and Sexism with Education
"We all know how important education is. It's a tool for growth and flourishing, a way for individuals to learn, question, reason, and blossom. And through education, values and ideas develop, take shape, evolve. Due to the pandemic, women in particular faced dramatic challenges. Existing prejudices and inequalities were reinforced. But there's no fatality. Education, as a long-lasting solution, can help us combat sexism and fight gender inequality. It's a tool that can help women deploy their full potential. Come to IPC this year to explore ways in which education can foster success for all!"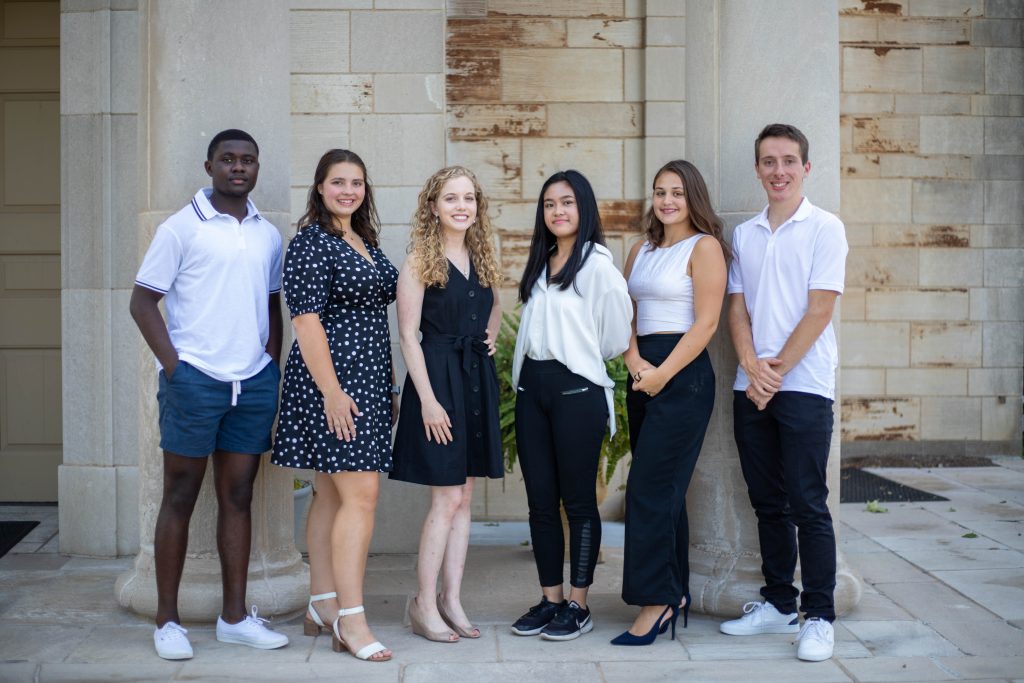 IPC 2019: Connecting Through Change
These days it certainly feels like our world is becoming smaller. Advances in technology continue to create easier ways to meet and stay in touch with one another; travel has become far more accessible and affordable for people; many businesses operate on international levels, regardless of their size; countries are realizing the importance of supporting one another, and individuals are truly recognizing their identity as global citizens.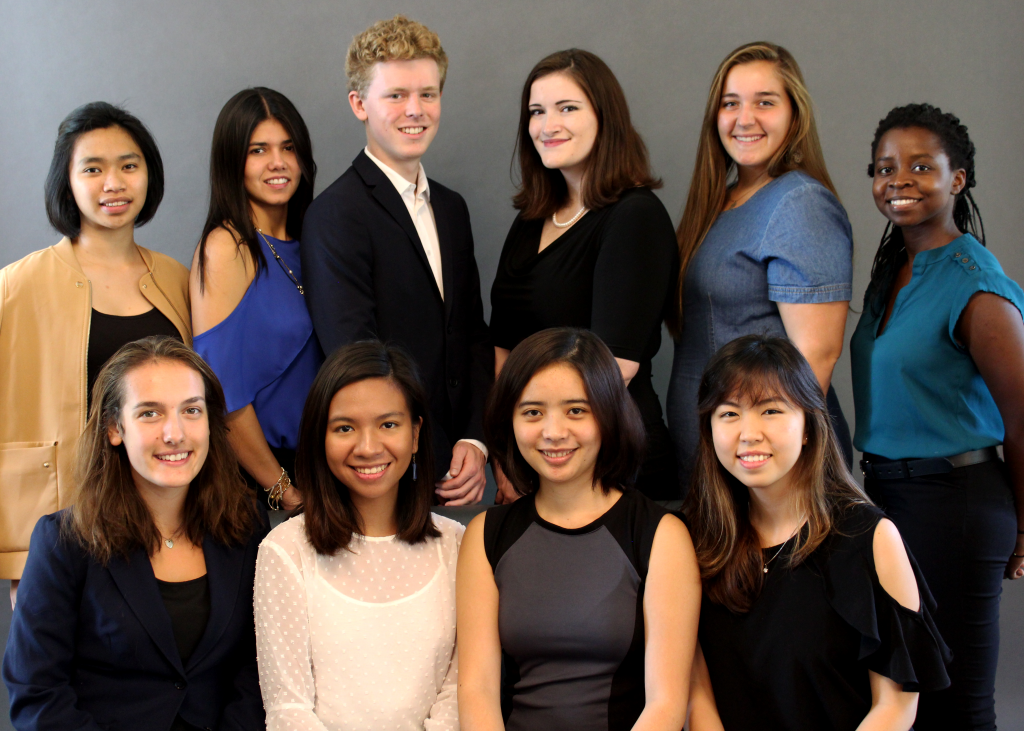 IPC 2018: Limitless
The 2018 conference aimed to inspire and empower individuals to rise above personal and worldly limits and to act with courage towards social impact.
IPC 2017: Breaking Stereotypes
"I think what particularly strikes me about the International Perspective Conference (IPC) is how the conference brings in speakers from so many parts of the world, yet despite this diversity the speakers' themes wove together so closely. The conversations that ensued from the IPC: Breaking Stereotypes revolved around how to see each and every person around us as having worth and as deserving of love as anyone else, no matter nationality, religion, sexuality, or skin color. I think IPC fits a unique role on campus for igniting these conversations." -Tim Steckler, Former IPC Director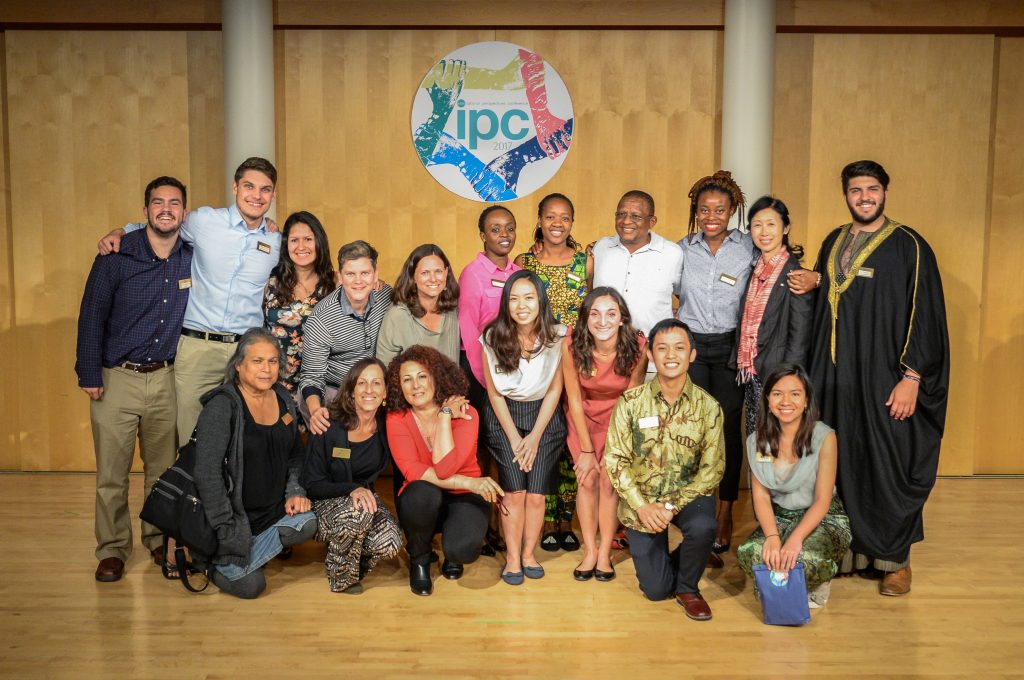 IPC 2016: From Conflict to Peace
"With the world in turmoil, we wondered how we could address the issue, and similar issues around the world, in a constructive manner that would leave people with a sense of hope. We decided to answer our question from several different angles—through academia, the legal system, government, and grass-root initiatives. From Conflict to Peace—Emelie Fredrikson and Gemma Ritchie believed it was an important topic for the university to discuss. So we looked at the conference from three angles: how do you solve conflict on a grassroot level, diplomatic level and international level. We had speakers from all over the world who addressed this topic. We hoped that all the talks and the metaphysical lecture could encourage each and everyone who heard it to see how peace is both natural and possible. One of the most touching moments was the last lecture when Raisuddin Bhuiyan spoke about how he forgave the man who grievously injured him. Bhuiyan even campaigned against the State of Texas to have his attacker spared the death penalty. I remember that in the auditorium, there was not a dry eye." -Gemma Ritchie, Former IPC Board Member
IPC 2015: Empowerment as Equals
"When we have a privilege, we must make use of it to uplift humanity and help those with less opportunities to act freely." says Anna Zoë Herr, former IPC Director. Herr believes that change comes when the belief of separation yields to the realization of unity. "Our conference focused on issues that might be surprising and triggering. We seek to not stop at the awareness of these issues alone, but ultimately seek solutions to global issues that can only be sought together. Being a small college in the Midwest in North America, an expansive understanding of what it means to be 'Global Citizens' is essential."
IPC 2014: At a Crossroads—Globalization & Culture
The first conference held by the International Perspectives Conference was titled At a Crossroads: Globalization and Culture.
"By covering topics and hearing perspectives from all regions of the world, we could offer an enriching experience to the community….Globalization is a very complex topic because it has affected each region of the world differently. For some regions globalization has proven to be oppressive, and for others globalization has brought positive change and opportunity." -Annika Fredrikson, former IPC Director